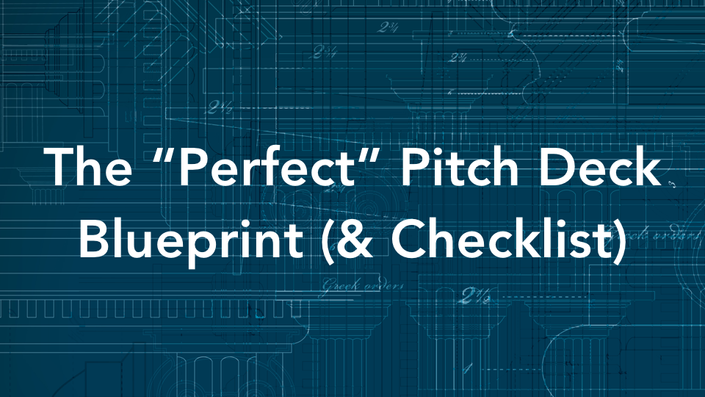 The "Perfect" Pitch Deck Blueprint (& Checklist)
What's more important to you... spending the next 100 hours selling your product, or the next 100 hours selling your company?
Get Started Today!
"As a venture capitalist, I have to listen to hundreds of entrepreneurs pitch their companies. Most of these pitches are crap!" – Guy Kawasaki
You're burning out, literally. Now ask yourself this question: What's more important to you... spending the next 100 hours selling your product, or the next 100 hours selling your company?
If you answered company - welcome, to the world of private equity and venture capital investing.
But are you going to let a crappy pitch ruin your chance of getting funded (which is roughly 2%)?

You see, I've been on the other side of the deal table, listening to pitches like yours. I did that for over a decade as a professional private equity investor and venture capitalist. And I can tell you this... investors don't have the time to educate you on how money flows. You're expected to know things. Unfortunately, quite often you don't think like an investor, that's not your fault... it's because you're not an investor - you're an entrepreneur.

I get it. You have the best company in the world, investors should be jumping over themselves to court you. But maybe you haven't heard of the "last mile failure". Let me explain. Imagine you have a fiber optic cable that pipes the internet at blazing speeds. All the way to your house, the line is fine. But inside your house, the wiring is damaged... your internet speeds are going to be a disaster, no matter what! That's exactly what could be happening to your pitch right now.
I'm often amazed at how much effort entrepreneurs put into their business and how little attention they give their pitch deck. It's the most important document in their business.

Maybe they just don't know how important it is.
But now you do. And you're probably wondering how you can make it better. How you can plug its holes. How you can get it to the point where it finally does your business justice, so you can 10x your growth.

Ok, before you pitch your next investor, allow me to save you hundreds of hours, mind-numbing headaches and countless unanswered questions. Even if you're a seed, startup, scaleup or growth company - you'll find the lessons in this program invaluable. If you enroll, right this minute, you'll learn:
The 12 Commandments (Slides) to Pitch Decks
What investors are thinking, and what they really want to know…
What you should NOT include when preparing your pitch…
The tips, tactics and strategies to help you prepare the most convincing pitch, so you can attract investors like a magnet!
And a whole lot more... (check out the bonuses)
Put all these pieces together and you'll be well on your way to pitch that attracts investors like nothing you've seen before!
Who am I & why you should listen to me: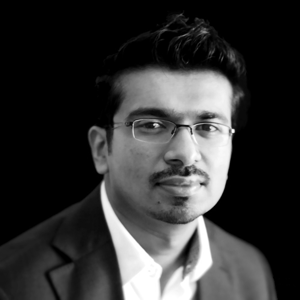 I'm a private equity and venture capital investor & advisor with over 15 years of experience in investing. I was a founding team member in two wildly successful startups - one with over 4,000 employees and the other with over $1.2 billion in assets under management.
I currently run Eqoris Advisors - a boutique corporate & strategic advisory firm and created programs to teach you how to make money, multiply money and manage money. If any of these goals interest you, then you'll gain tremendously from what I teach in the courses.
So here's what you'll gain from joining immediately:
You'll learn the 12 commandments to winning pitch decks, and why most pitches forget one key slide.
You'll see how investors judge your first slide in less than 10 seconds when you miss these elements.
You'll configure your slides in a particular order, which when followed make it easier to grasp.
You'll set your company miles apart from the competition when you follow this formula.
You'll show your projections in such a way, that any investor will believe you.
You'll demonstrate how your team makes it happen, and what is the secret sauce that others don't include.
You'll also include one slide that 90% of pitch decks miss, and this one makes all the difference.
You'll navigate yourself into three possible scenarios, each one giving you the edge above the rest.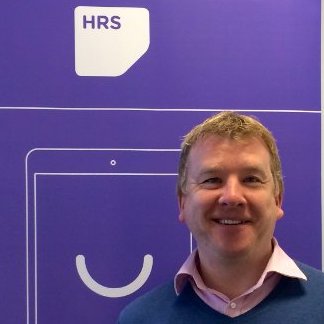 "Jose sees things that we did not and he comes at the deck from an investor's point of view, which is very hard to do if you are working within the company!"
- Eldon Jobe, Founder, UK Recruitment Startup
Listen, the way I see it you really only have a couple ways to go about this:
Option 1: You can try to figure this out on your own through trial and error… You can scour the internet for free resources and piece it all together yourself… You can spend months building your pitch deck your own way and 'hope' that you'll get funded...
Option 2: Or you can get your hands on a proven system, tested and refined by someone whose been investing for years (an insider), and use it to get your own company funded starting today.
You don't have to wait. I've already created the blueprint to success for you, right here. All you have to do is take it.
The choice is yours.
I look forward to seeing you in the training,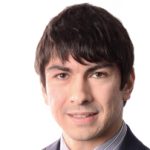 "It was clear from the session that Jose's help would make a very positive impact on my pitch, particularly around the emphasis and sequencing of the pitch deck."
- Andrew Butt, Founder, UK B2B Scaleup - Enable
Click the Enroll NOW button below and you'll be directed to a secure checkout page where you can enter your payment details. After payment successfully goes through, you'll immediately receive a welcome email with your private login info and the link to all the video training sessions and downloadable material (including cheat sheets, checklists, and other guides).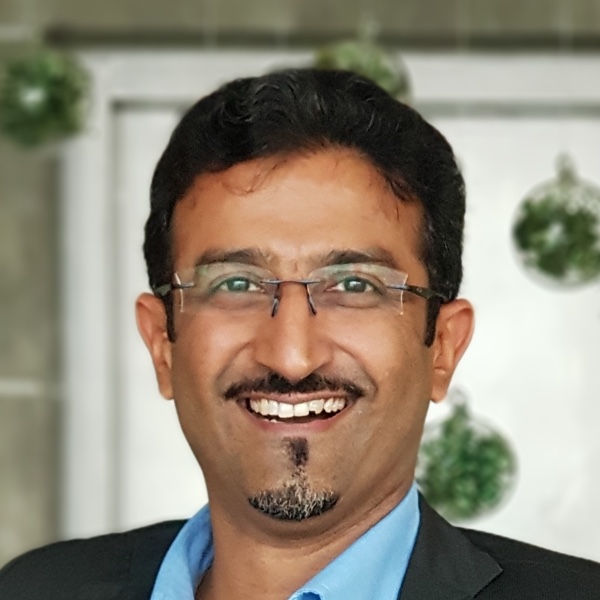 "As a founder, sometimes your ideas run ahead of you and you are unable to paint a coherent picture. Working with Jose and The Pitch Process enabled me to crystallize my thoughts and pitch so much better. The learnings in this have helped me beyond pitch itself such as the way I now do my sales meetings or even employee interactions. Thanks to The Pitch Process, we are able to present a story, a story which makes complete sense not only to an investor but also to our consumer. It was a 360 degree revamp."
- Arbinder Singal, Co-Founder, B2B, HealthTech Startup - Fitterfly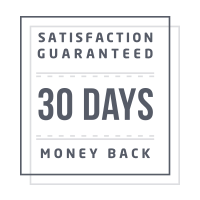 I only want you to be happy! If you don't LOVE this program in any way, contact me in the first 30 days and I'll give you a full refund, no-questions asked. Join right now and see for yourself. *This is not applicable if you opt for the 1-on-1 Pitch Review.
NOTE: This is an introductory price, the price will increase after 1 June 2019, so don't wait till the last minute - grab this offer right now. If you're not sure, then chat with us to find out if this is the right fit for you. This program is part of a bundle, that comes with the PitchProcess Membership.

Disclosure: We do not purport this as legal advice, so please consult your lawyer. We do not provide tax advice, so please check with your tax accountant. We do believe that you'll come out of this program like Moses with the tablets.
Disclosure: We will disclose any relevant relationships to companies producing, marketing, re-selling or distributing pitching or capital raising services.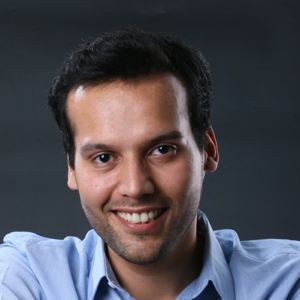 "Jose will teach you how to think like an investor. He has a VC perspective and the entrepreneur perspective - giving you both sides of the coin. Before we met Jose, we were an absolute mess & he taught us how to clean up our act. He has a clear and mature understanding of our market and the needs & wants of our customers. Using the Pitch Process Framework, in one long session, we saw the magic and we feel so much more confident about our business model now. We are already pitching successfully in front of investors! Jose is the best mentor me and my partner could have asked for!"
- Kuber Pritmani, Co-Founder, B2B, FinTech startup - BillMe
Frequently Asked Questions
​C​an you guarantee I'll get funded?
As much as we're confident with our PITCHPROCESS framework, system and process – there is always an element of uncertainty. If you fear uncertainty, quit now and update your resume :) However, I want you to get funded because your success means you'll want to recommend. I only suggest you enroll if you're serious about winning the capital raising game because the chance of getting funded is 1% (3% if you're lucky). We aim to double that – and put all our resources available behind you so that you win.
​I can find all this on Google or YouTube, right?
You could. But it would be a waste of your most precious resource – time. Skip the newbie founder mistakes and late nights researching on Google or watching disjointed YouTube videos. This program contains everything you need to craft the most convincing pitch deck, all in one place. Stop spinning your wheels doing endless research, buy back your time and start closing rounds sooner.
Is there a way I can talk to Jose for a minute if I get stuck?
If you opt for the 1-on-1 Pitch Review, yes you get more than a minute, you'll get 60 over Zoom or Skype! Sometimes more. Those who have taken this offer, have got the maximum benefits. This is probably the best way to start your capital raising journey.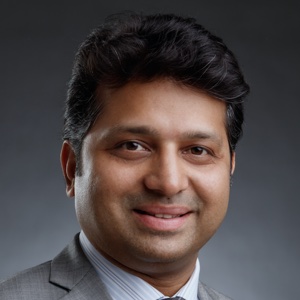 "The Pitch Process Framework helped us document a story around our actual business and helped us look at the future as well, starting from market challenges, market opportunity, business model and YTD performance. The Framework touched almost all aspects of our business and helped us build a comprehensive investor presentation, so we could make a well informed conversation with investors."
- Nazeer Aval, CEO, B2B, Growth IT Company - Resemble Systems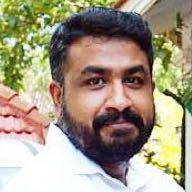 It was an eye opener to work with Jose. We realized all the mistakes that we were committing while presenting our company to potential investors. It's very difficult to accept your mistakes and correct them. But I guess the way Jose explained it, made it easier for us to digest.
- Joseph Sebastian, Co-Founder, B2B, Supply Chain Startup - Utilidad